See what what hundreds of law firms have to say about Nexl, Revenue Operations, and our #OneFirm Movement.
Here's What Law Firms Are Saying.
Law Firms around the world are embracing a new way to grow.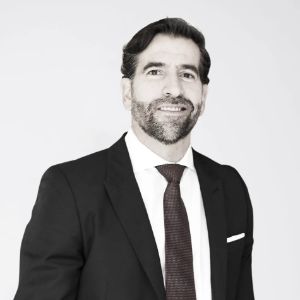 We're excited to be partnering with Nexl to enhance our client prospecting and project management capabilities. Nexl's platform is designed to help law firms work more efficiently and effectively, and we're confident that by leveraging its powerful features, we can achieve even greater success in protecting the world's top creative assets.
Hugo Tapia
Director of Business Development - Iberbrand
As a recently founded firm, Moira Mukuka is focused on innovative ways to grow our client base and strengthen relationships with our partners from around the world. In Nexl we found the efficiency and flexibility we carry in our culture and approach to client work. The Nexl CRM solution is an integral part of our growth strategy and we are really excited to work with the Nexl team on making it a success. 
Sharon Sakuwaha
Co-Managing Partner - Moira Mukuka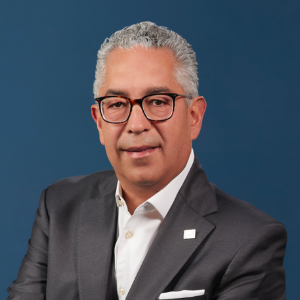 "Our firm has always been committed to providing our clients with innovative and effective solutions, and our implementation of Nexl is a testament to that commitment. With Nexl's platform, we will streamline our marketing activities and empower our team with reliable and up-to-date information without the need for manual data entry. This allows us to deepen our internal and external communications and focus on delivering the best possible service to our clients."
Sergio L. Olivares
Managing Partner - OLIVARES
We are very pleased with the Nexl CRM platform. With the Re-Engage tool we were able to book quick wins, as it allowed us to successfully reach out to a couple of past clients, immediately resulting in an interesting business opportunity.
Huda Alkhodari
Client Affairs Manager - Hammad & Al-Mehdar
Without alignment across all your teams and departments, your BD plans will never be fully optimized. Focusing on Revenue Operations will bring that alignment and a focus on activities that produce revenue.
Ben Paul
Director – The BD Ladder BD & Marketing Consultancy
We are grateful for the instant support and very committed cooperation from the Nexl team from the very beginning of the project. The team at Nexl really thinks with us and has been very constructive in developing new features that were important to us. They have been working closely with us in order to come up with the best solution.
Ivana Milanovic
Business Development Manager - JPM
The team at Nexl have a deep understanding of how lawyers work, and what they need from a CRM tool.  Nexl's speed of deployment, ease of implementation, low data entry requirements and intuitive UX are stand out features of what is a true legal CRM.  The automation features and data enrichment tools allow lawyers to easily monitor, reconnect with and explore various ways to enrich their client relationships. 
The thought behind the creation of the system and all its components, the consistent efforts to build and create a better and more purposeful product, and the roadmap for the future of CRM not only in the legal field but others is very exciting.  The passion and skills that the Nexl Team show is certainly indicative of a very bright future for Nexl, and great products for its clients. I am thrilled to be part of the Nexl journey. 
Kartik Ganapathy
Partner - Induslaw
Decidimos utilizar Nexl porque es un gran apoyo para el desarrollo del negocio de la firma. Gracias a Nexl, podemos ofrecer a nuestros clientes un servicio de excelencia profesional ordenadamente y de manera sincronizada. El CRM de Nexl es fácil de usar e intuitivo y, durante mucho tiempo, era algo que buscábamos para nuestra empresa. No tengo dudas de que complementa nuestra firma.
"We decided to use Nexl because it greatly supports the company's business development. Thanks to Nexl, we can offer our clients a service of professional excellence in an orderly and synchronized manner. Nexl's CRM is easy to use and intuitive and, for a long time, was something we were looking for in our firm. I have no doubts that it complements our firm."
Lic. Gonzalo Gutierrez Acevedo
Managing Partner - AG Legal
We chose to go with Nexl for a few reasons. The minimal front-end data entry eliminates the time required to have a conventional CRM system usable. The level of transparency among relationships within the firm not only increases communication but also allows our team to recognize areas and relationships where we may be able to assist a client across practice areas. In addition to all of this, the implementation and onboarding was days as opposed to months.
Raymond Ashworth
Chief Operating Officer - Long Law Firm
Most often, it's not the business planning but coordination, tracking and execution where law firms need help. Nexl's Revenue Ops is bang-on in identifying this gap and it could of great help for law firms in maximizing their revenue potential. I recommend not only the BD teams but also the Managing Partners to look at this white paper which throws an interesting insights on Revenue Ops. It stands as a solution that can help law firms align and cross the execution gap, win more market share, and push back against the very real threats they face today from client, market, and competitive pressures alike.
Aman Abbas
Founder – LawWiser
As we continue to implement Nexl, it is playing a critical role in how we analyse our existing book of business and build on those relationships, allowing us to focus on nurturing the clients we have worked with since the inception of Support Legal. As a leading New Law firm one of the key components of our business is cross-selling and promoting the specialist skillsets of our various lawyers. Nexl enables us to do this as we can see who in our firm has communicated with a client at any point throughout the relationship and what opportunities there are to assist the client with their legal needs." 
Lee McMahon
Founder & Principal - Support Legal
"Nexl is easy to use and will easily help develop different relationships with different companies."
Cees Frans Greeven
Managing Partner - BUREN
The focus now is very much geared towards offering technology geared to the professional services sector, also when it comes to business development and marketing. Nexl for example is such a tool which really blew my mind. It is an all-encompassing CRM system which is already one step ahead of your own thinking process and requires very little input, yet the output can be so impactful. 
Barbara Koenen-Geerdink
BD & Marketing Director - Al Tamimi & Company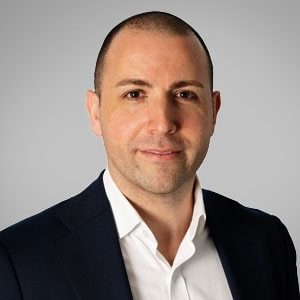 Nexl has provided us with the potential to grow organically, the automation features and data enrichment technology has helped us manage our growth initiatives, monitor our interactions with clients which has led to enriched relationships and provided a space to explore new opportunities.
Ted Vlahos
Partner - Nine Dots Legal
Many law firms have great BD and marketing plans. When it comes to execution a siloed mentality and a lack of cross-team collaboration means that they are never properly executed. This is why firms now  need to focus on Revenue Operations to align their teams and create a client-centric culture.
Ben Paul
Director – The BD Ladder - BD & Marketing Consultancy
We are very excited to partner with Nexl. Our approach to business development and connectivity aligns nicely with the product. Nexl will provide us with a next generation business development platform and help us empower our attorneys to drive practice growth.
The platform's ability to evolve and grow with our business was appealing, while the data quality and strategy will allow us to focus on the real value drivers; connecting the dots for business development, leveraging relationships, and creating meaningful opportunities for our firm.
Lee Peretz
Director of Marketing & Business Development - Farrell Fritz
We have recently started using Nexl in our law firm and are very happy with what we have seen so far. We are really excited to make the most of out of everything that it offers. We feel very satisfied in tracking our engagement and understanding how we can develop our relationships with our clients using the automated data the system offers. The next step for us is to use the system to track opportunities and prospects.
Serbülent Şengün
CEO – BTS
We are excited to Partner with Nexl to better serve clients throughout the corporate lifecycle and franchise process, Nexl will help our clients by ensuring we help them gain access to the right relationships and substantive legal resources such as POSH at the right time in their growth.
Angelo Spinola
Practice Co Chair - Polsinelli
I love using Nexl, both individually and as the CEO of a growing company. It enhances my personal customer interactions and has proven foundational for proper collaboration among our expanding team. LexFusion is instrumental in the go-to-market efforts of eleven of the most dynamic legal innovation offerings on the market—from rocketship startups to publicly traded titans. We may run the most complex CRM in the industry. I say that as the former sales lead at some of the largest, most prominent, and most diversified players in this space.
CRM is core to our business. We need it to be damn near perfect. Nexl not only makes data entry a breeze, it makes data access a pleasure due to the no-touch capture, low-touch automation, and robust enrichment. Nexl is clearly designed with lawyers and other white-collar professionals in mind. It instantly and graphically surfaces the web of intersecting relationships between the buying and selling organizations. When you get that meeting, that one shot, you show up at your best. After email, Nexl is the most critical piece of our technology stack.
Joe Borstein
CEO - LexFusion
"We are excited to partner with Nexl to enhance our internal collaboration and streamline our business development processes. Nexl's project module will help us better plan and execute key initiatives, and their CRM platform will enable us to manage client relationships more effectively. We believe that this partnership will have a significant impact on our business and are looking forward to working with Nexl to achieve our goals."
Pablo Jimenez
Partner - Von Wobeser y Sierra, S.C.
Though only recently implementing Nexl, we are already seeing more collaboration between our teams, better relationship building with key clients and more strategic prospecting.
Jenny Williamson
Head of Business Development - FB Rice
It is the most automated CRM system we were able to find on the market, saving us from the cumbersome tasks of manually filling our data. It is super intuitive and easy to use, our lawyers usually get surprised by seeing that their contacts and data are 'already there'.
Ivana Milanovic
Business Development Manager - JPM
We are excited to partner with Nexl to take our client relationship management to the next level. Their innovative platform and sophisticated no-data entry system will allow us to focus on our core business while improving marketing efforts and driving growth."
Zach Gray
Marketing Coordinator - Franczek P.C.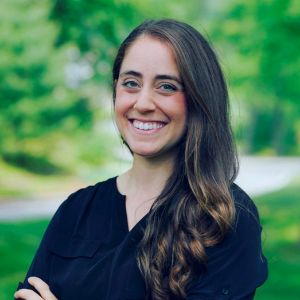 "As a law firm that is known for taking an entrepreneurial approach, we are thrilled to partner with a forward-thinking company like Nexl."
"Using Nexl'stechnology, Bernstein Shur's business development team will have the tools necessary to facilitate collaboration across the firm's practice and industry groups to strategically grow the firm and better serve our clients. We look forward to seeing what we can achieve in partnership with Nexl." 
Melanie Gordon
Director of Business Development - Bernstein Shur
Revenue Operations have become even more critical for law firms to continue to grow revenues, as they need to align their business strategy with execution, bringing together the cross-practice and operations team, to better meet evolving customer needs.
Nita Sanger
Director, Digital Advisory Services - Cherry Bekaert
"We find the Opportunity Tracking and Client Prospecting tool particularly useful, it works perfectly for us!" 
Erik Stegerhoek
Partner - Forest Flint
Nexl is a pleasure to roll out. The lawyers LOVE IT!
Laura Collins Scott
Consultant, Founder - Sparkbox
We have been incredibly impressed by the speed Nexl was deployed. In just four days, we had access to a clean, unduplicated, and enriched list of all our contacts, no manual effort required.
Anne Mellen
Shareholder - Polsinelli
"With Nexl, you don't have to drive the data in Nexl; it builds the data itself"
Robin Van Keeken
Business Development Manager - BUREN
Para nuestro equipo de trabajo, Nexl ha sido una gran ayuda al momento de centralizar nuestra base de datos y permitirnos mantener un mejor relacionamiento y seguimiento a las actividades que realizamos con nuestros clientes, mejorando así la eficiencia de estos procesos.
"Nexl has been a great help in centralizing all our contacts and allowing us to maintain a better relationship and follow up on the activities we carry out with our clients, thus improving the efficiency of these processes."
Juan Camilo Velez Zea
Marketing & Communication Director - Muñoz Tamayo & Asociados
Maintaining engagement with clients and referrers requires a process and structure to ensure that contact is regular and value-adding. Done well, this is extremely time intensive. Lawyers like myself and other professionals who are heavily involved in the day-to-day work on matters simply do not have the time to do that.
That's where Nexl comes in! It saves a massive amount of time, and it really helps maximise your ability to stay on top of client and referrer engagement which should result in an excellent ROI!
Ironbridge Legal is trying to build a client-centered law firm where we develop deep and meaningful relationships with our clients and referrers and where we add distinct value. We do this by getting to know our clients as 'people' and the intricacies of their businesses (eg the commercial drivers and culture). We want to build trusted relationships with our cross-referral partners, which enhances their confidence in referring their clients to us. Nexl has helped us on our way – thank you.
Trevor Withane
Partner - Ironbridge Legal
The legal industry is moving from a back-office function, to a front-office, data-driven operation, leveraging legal professionals, automation, and data. It's within this current paradigm shift that Nexl's vision for Revenue Operations lands. Rev Ops aligns lawyers, marketing, and business development into one law firm revenue organization. We see Nexl as a leader focusing on bringing modern, data-driven business development and marketing to law firms."
Zach Posner
Co-Founder & Managing Director - The LegalTech Fund
We realize that our clients' success is intertwined with our own, and it's the most rewarding for our team to work deeply with clients – connecting on a consistent basis to discuss multiple facets of the business. This approach allows us to be the proactive lawyers we want to be, guiding our companies through fast-paced, but thoughtful growth. Visualizing communication through Nexl is becoming a handy tool for keeping a pulse on our client engagements.
Christina Oshan
Co-Founder - Johnson & Oshan Law
When I was first given access, I totally lost track of time and ended up spending my entire day on Nexl! I find it very intuitive, the UX is fantastic and lightyears ahead of other solutions I have seen. I love the data enrichment and how it combines data from our email traffic with social media such as LinkedIn. To get our firm aligned commercially and better understand our relationships, this solution is mind-blowing. 
Jaime López de Castilla M.
Legal Business Developer - García Sayán Abogados
At our firm, we use the Opportunity Tracking feature on a daily basis. Nexl really succeeds in connecting our lawyers from different departments, and building a more integrated approach to client relationship management.
Ivana Milanovic
Business Development Manager - JPM
At Morgan + English we are really excited with Nexl's capabilities to stay on top of our most valuable relationships. We love how Nexl is constantly adding features and improving the customer experience. The tool is easy to use, even our partners like it! We specially love that it now works with Mailchimp as well!! ☺️
Annette English
Partner - Morgan + English
As a law firm that is introduced to new clients exclusively by referrals from existing relationships, most CRMs didn't speak to us. Nexl is helping us deepen those existing relationships and expand our network so we can connect clients with investors, co-counsels, and service providers. The who-knows-who feature of Nexl offers visibility into team-wide connections (and their full relationship history), enabling more warm reach outs than I thought possible.
Lily Frost
Director of Business Development & Legal Operations - J&O Law
We decided to partner with Nexl because we wanted a CRM completely different to what we had seen in the legal market. Nexl's CRM is innovative, user-friendly, and has added value for our firm.
Mauricio Villeda Jr
Managing Partner - Gufa Law
"We're excited to be partnering with Nexl to enhance our client prospecting and project management capabilities. Nexl's platform is designed to help law firms work more efficiently and effectively. We're confident that by leveraging this powerful CRM tool, we can achieve even greater success for our clients and further our firm-wide goals."
Lucas Morado
Legal Manager - CQS/FV
Join hundreds of law firms using Nexl's Revenue Operations Cloud platform.
Empower
Your Law Firm Teams
Learn how Nexl works for your entire law firm.
More than 10,000 Lawyers trust Nexl